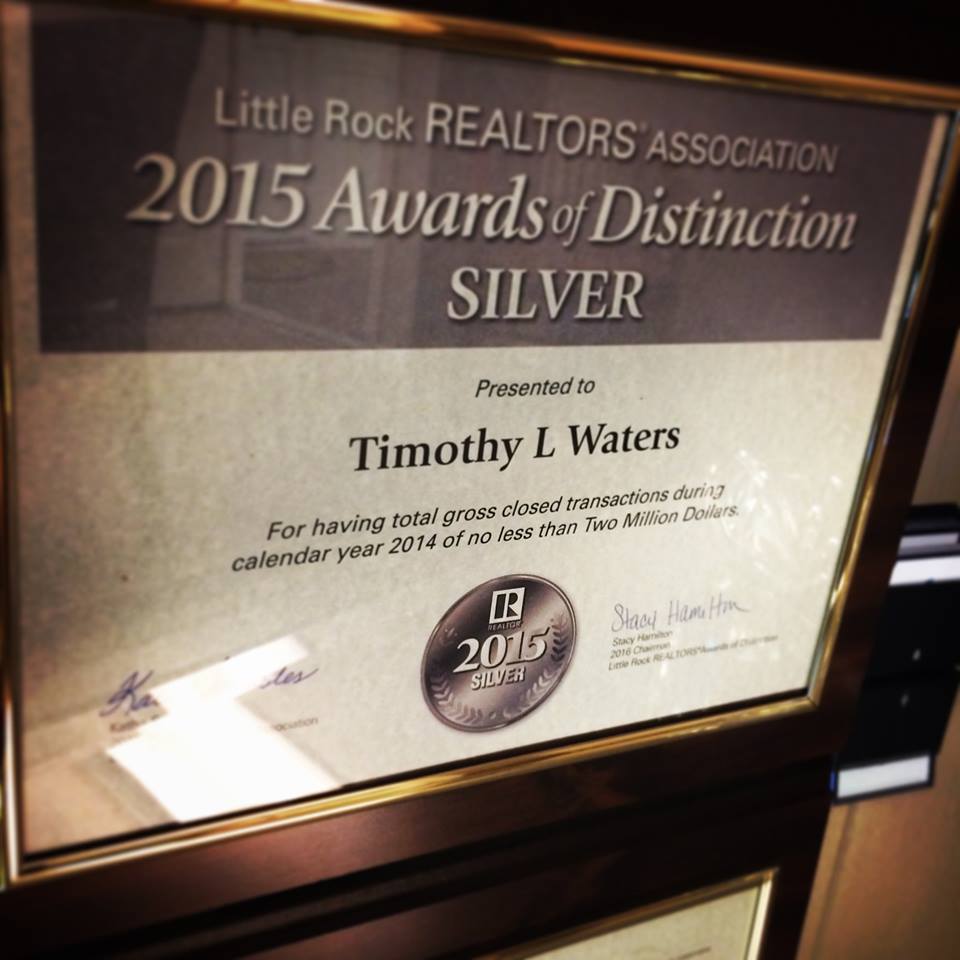 Thank you to all of our Clients at Waters & Waters Realty for making 2015 one of our BEST years! I especially want to thank my personal clients who entrusted me in helping them with their Real Estate needs.

There are few things I enjoy more than helping someone with their Real Estate needs. So receiving an Award of Distinction from the Realtors' Association was a Honor and I am truly grateful for all who helped me get there.

If you are in the need of selling your home or need help in finding your next one, I would love the opportunity to help you. There are many realtors out there, but none that will give you better service than our team does!
You can contact me at 501-554-6203 or e-mail at lancewaters@gmail.com.